Start Your Free Case Review Now
Fill out the form below and an attorney will contact you shortly for your free case consultation.
AVAILABLE 24 HOURS / 7 DAYS A WEEK
NO COST TO YOU UNLESS FEES RECOVERED!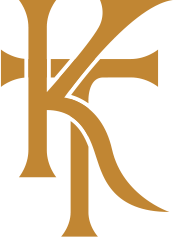 You are not alone! Get proven results. Mr. Thompson has personally represented thousands of people injured in car accidents, slip and falls, medical malpractice, and other personal injury accidents.
free unless we win
WE FIGHT FOR YOU
Find out for free immediately if you have a case. Speak with our representative to determine if you have a case.
Over 800 million
won for our clients
Call us now or submit the free case review form to speak to a representative and get an immediate, free case review right now.
Car accidents often lead to injuries ranging from whiplash and other soft tissue injuries to more serious, and even fatal injuries. Usually, liability for a car accident is fairly clear and one-sided, and an injured party has the right to be compensated by the at-fault driver. In this section, you'll find legal information on the personal injury claims that often follow a car accident.
When a person dies or is killed due to the negligence or misconduct of another, including murder, the surviving members of the victim's family may sue for "wrongful death." Most wrongful death lawsuits follow in the wake of criminal trials, using similar evidence but with a lower standard of proof. Regardless, someone found liable for wrongful death may or may not be convicted of a crime associated with that death.
Nursing home neglect is similar to nursing home abuse in many ways, but they are not the same. While nursing home abuse implies a specific intent to harm the elder, nursing home neglect is defined as a breach of duty or form of sub-standard care that results in harm to the patient. The breach of duty or sub-standard care must be a reasonably foreseeable outcome of the nursing home's negligent actions.
No cost to you unless fees are recovered.
If you have been injured in an accident caused by someone else's negligence, you may be getting ready to face nearly insurmountable obstacles. You have the right to seek fair settlement compensation for the losses you have experienced through a personal injury case.
We Get Results
Customer Reviews
"He was able to take care of everything. It was simple and east. 1 2 3 and you get your money. He made it possible!"
"It was an easy process, it was simple, he answered all my phone calls, all my questions, he was there when I needed him."
"I had a law firm working on my case and they were not getting any results. Kurt took on my case and got me a recovery of $100,000."

Medical Malpractice
Medical malpractice occurs when a patient is harmed by a doctor (or other medical professional) who fails to competently perform his or her medical duties.

Personal Injury
Personal injury rules apply in situations where someone acts in a negligent manner, and that carelessness causes harm to another person. Examples: car accidents, slip and fall incidents.

Workplace Accidents
A work accident, workplace accident, occupational accident, or accident at work is a "discrete occurrence in the course of work" leading to physical or mental occupational injury.
"We get you what you deserve!"
We are dedicated to helping our clients understand their rights and promoting the understanding of the legal process. We g

et injury victims the compensation they deserve.